Festival
Psychomania Rumble No. 14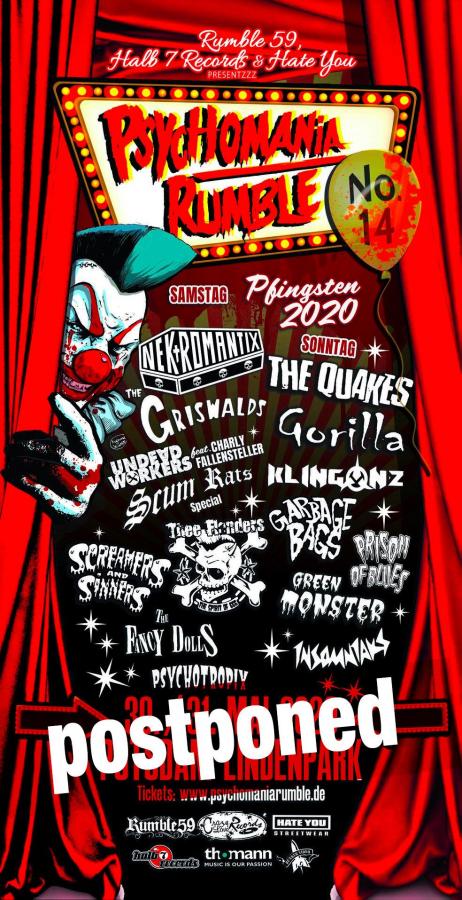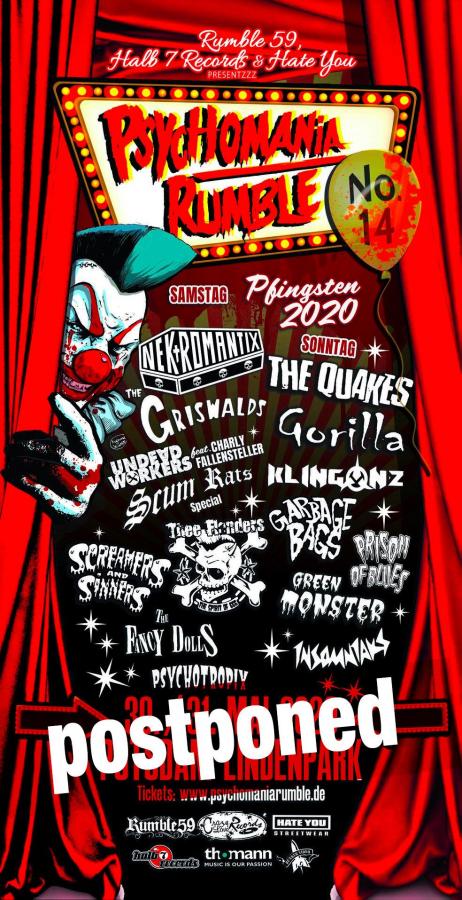 On stage
More info
presented by Rumble 59, Halb 7 Records & Hate You Streetwear - Nekromantix (USA/DK), The Quakes (USA), Gorilla (Hu), The Klingonz (UK/Outer Space), The Griswalds (UK/NL), Undead Workers feat. Charlie Fallensteller plays Scum Rats (Ger), Thee Flanders (Ger), Garbage Bags (Bel), The Rusty Robots (Ger), Prison of Blues (Ind), Insomniaks (Ger), Psychotropix (Ger) + Beer Garden, Record & Merch Stall more infos and bands coming soon... stay tuned!
Book your Rockin' Holidays!
A growing list of Rockabilly, Rock'n'Roll, Hillbilly, Psychobilly, Western Swing and related music events, festivals, weekends and parties. Help us make it grow!
RockabillyRules.com is not responsible for the information provided by the promoters or the information obtained from the official websites. For last minute changes, it is better to be aware of the news on the official pages or their channels on social networks.