Festival
Rockers Rule Italy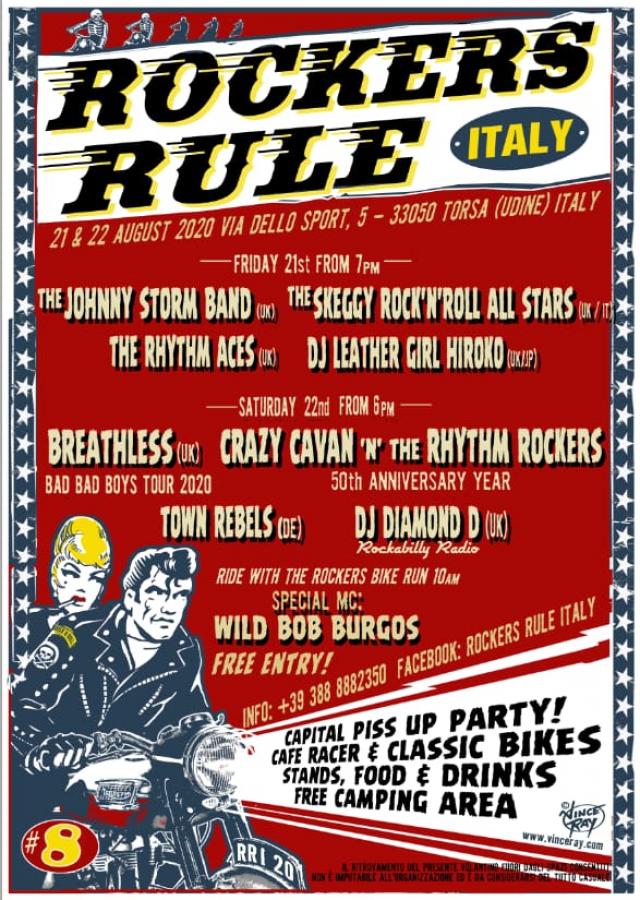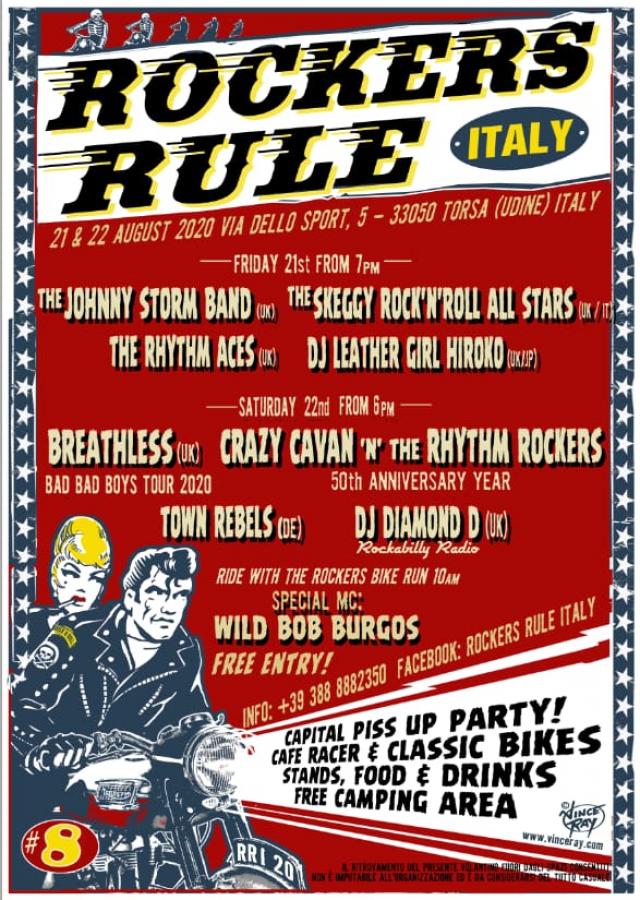 On stage
Spinnin' hot wax
More info
Rockers Rule Teds & Rockers Weekender Via dello Sport, 5 - 33050 Torsa (Udine) Italy Free entry / Ingresso gratuito! Friday, 21st Aug 2020 / Venerdì, 21 Agosto 2020 from 7 pm / dalle ore 19.00 - Dj Leather Girl Hiroko - The Rhythm ACES - The Skeggy Rock'n'Roll All Stars + another band TBA Saturday, 22nd Aug 2020 / Sabato 22 Agosto 2020 from 6 pm / dalle ore 18.00 - Dj Diamond D (from Rockabilly Radio) - Town Rebels Special 50th Anniversary Tour: - Crazy Cavan 'n' the Rhythm Rockers - Breathless - Bad Bad Boys Tour 2020! Special MC: Wild Bob Burgos Capital Piss Up Party! Cafe Racer & Classic bikes Food, drinks, stands, free camping area!
Book your Rockin' Holidays!
A growing list of Rockabilly, Rock'n'Roll, Hillbilly, Psychobilly, Western Swing and related music events, festivals, weekends and parties. Help us make it grow!
RockabillyRules.com is not responsible for the information provided by the promoters or the information obtained from the official websites. For last minute changes, it is better to be aware of the news on the official pages or their channels on social networks.