December, 2019 ↓
Party
Sat, 21 Dec 2019
El 21 de Diciembre, Sábado, desde las 22:00 h. Acceso gratuito. Vuelve nuestra tradicional última Fiesta del año, en la cual celebramos todos juntos la llegada de la Navidad. Tendremos en el escenario a una banda con largo recorrido...
January, 2020 ↓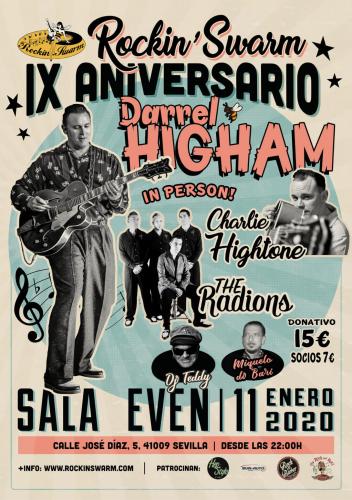 Event
Sat, 11 Jan 2020
- Darrel Higham - Charlie Hightone - DJ BopHop - Miquelo di Bari
RockabillyRules.com is not responsible for the information provided by the promoters or the information obtained from the official websites. For last minute changes, it is better to be aware of the news on the official pages or their channels on social networks.